I think funny.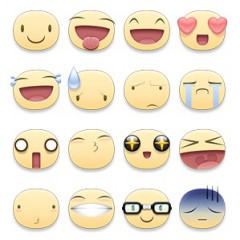 I often talk funny and tell funny stories in a funny way, including things that have happened recently.
I dream funny dreams.
I Facebook funny. In fact, I crack me up on Facebook almost every day.
Writing lately, not so funny.
This live-aboard boater has misplaced her writing mojo and she wants it back. She wants it back RIGHT NOW!
I take notes for future blog posts. The notes are funny.
The posts, not so much.
I practice by telling a story to a friend during a long phone conversation. She roars.
I write it. Meh.
Or worse, I sit down to write one of those informative yet humorous posts and something else appears on the screen apparently typed by my own fingers. Something a tad melancholy.
From whence did that come?
I am not often without speech. (OK, I am NEVER without speech.) (Rim shot, but low hanging fruit)
I am definitely not a doom and gloom person.
I am, however, a cruiser who is not cruising and that has been a problem for me.
We are liveaboards. We are not currently cruisers. We may even (Gasp!) take our sails down and store them for a few months. Why let the big old sun shine down on them if we aren't going to use them?
We are cruisers who are living aboard. I haven't been thrilled with all things St. Augustine or many things Florida. (I saw TWO snakes here, which is two more than I've seen in the past five years. What kind of a state is this?)
Yes, we are cruisers living aboard and we like living aboard. We have no desire for a house. Life isn't bad.
In fact, it's good. Since we left Maine in 2010 things have gone very well. Let me count the ways:
1-100.   All the places we visited from October 2010 until December 2015. (That's a rough estimate and includes multiple visits to various islands. OK. Really, it's a guess. It's a literary license kind of thing. Going back to counting now.) Sure we liked some places more than others. And sure, there may be one or two we will bypass the next time, but overall, this was a blast and I wouldn't have missed any part of it. (Except for EW's bout with shingles. That can go to Hades.)

101-972  (Also a guess) All the people we we met along the way. It doesn't matter that I pull up some boat cards and have no idea who those people are. Neither does it matter that we can tell a wonderful story about world cruisers we met in Nassau in 2010. We can provide you with very detailed accounts of a number of their experiences, the washing machine they called, "The Guest", what she was wearing when we were invited aboard for cocktails, and what they served for snacks. Yet we have no idea what their names are. It doesn't matter. Everyone enriched us. Also every local person—from the angry guy on the dock in Atlantic Island New Jersey, to Dingis Gennel, and Carmel in Grenada, to the interesting, helpful, non-English speaking alternator repair guy in Colon Panama—left an impression on us. If not a great impression, one that salted our stories with reality. Every cruiser— from the Canadian in New Jersey who gave us the keys to his car so we could get to West Marine to the newbies and the circumnavigators we've met in St. Augustine—have all enriched our lives and encouraged our dreams. Many of them have shared their wonderful stories and more than a few have helped us create wonderful stories together.

973-1,963 (A low estimate) Stands for all the big and little things that went wrong, broke, were lost overboard, or purchased in error. We fixed most of them, went without others, and are creating joy by tossing others (figuratively) from the boat. It wasn't always pretty, but when La Luna's parts had issues, we took care of her, and she brought us safely back to the States.

1,964-2,252 Are all (approximately) the family, friends, and acquaintances who waved good-bye, accepted that we were going to be gone a long time, and helped us in both tangible and intangible ways. A surprising number of them have been faithful readers of this blog.

2,253. EW. He's not first on this list, but he's first in my heart. He infected me with his dream and I have no regrets. None. Even the endurance crossing. (Though I do regret not getting the propane tank filled in the Canaries. My bad.) What a ride we're having.

2,254 & 2,255. The two years we will be here, enjoying all St. Augustine has to offer, working, and providing La Luna with required TLC.

2,256. The next cruise, encompassing the Yucatan, Cuba, Eastern Caribbean, the Azores, and (fingers crossed) mainland Portugal, with side trips in Europe.

2,257. The United States of America. Even during a nasty, crazy election, I am delighted to be here and proud of my homeland, my heritage, and my country. (Some of the people, not so much…but that also goes for cruisers and local folks we met every where. People is people.)
Things weren't perfect on the first cruise, they won't be perfect on the second, and they aren't perfect here in the US, or here in St. Augustine. But I am happy, incredibly fortunate often funny, and usually grammatically correct.
Now if I can just find that mojo.